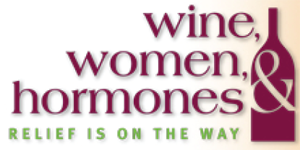 Mark your Calendars!
Dr. Kristine Reese, ND will be speaking at the next Wine, Women, Hormones event on March 13th, 2013.
This event is complimentary – RSVP Required
RSVP Today -http://wwh031313.eventbrite.com/
Speakers:
Chris Givant, RPh and Dr. Kristine Reese (www.lotusrainclinic.com) specialize in women's health issues and are nationally recognized experts in the fields of balancing hormones and healthy aging.
Event Details:
Date: March 13, 2013
Where: Bastyr University 4106 Sorrento Valley Blvd. San Diego, CA 92121
www.bastyr.edu/california
Time: 6:30PM- 8:30PM
Event is complimentary!
Please RSVP by March 12th
RSVP via phone: 858-453-2500 or www.wwh031313.eventbrite.com
Sponsored by:
LaVita RX – San Diego's Only Women Owned Pharmacy.
www.LaVitaRx.com (866) 507-1990