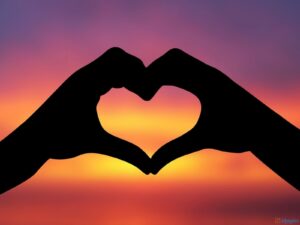 In February we focus on matters of the heart; both the figurative and the literal. Love, romance, courtship and passion are front and center in Hollywood, with the theatrical release of 50 Shades of Grey falling on Valentine's Day. This month is also American Heart Month: a time to review and learn about reducing risks and sequelae of heart disease. Cardiovascular fitness and sexual function share more than a spot on the calendar: both are significantly impacted by hormone imbalance. The connection between healthy hormone levels and their effect on romance, libido and sexual preparedness are reasonably well known; and the interrelationship between cardiovascular health and hormonal balance is lesser known yet equally important.
In women, estrogen deficiency often leads to vaginal dryness, atrophy and diminished vaginal sensation, which are major contributors to the loss of libido and disinterest in physical intimacy. In addition to restoring tissue integrity through topical application to vaginal tissue, bioidentical hormone replacement therapy in general has been shown to increase sexual desire in women. Transdermal estradiol has a cardioprotective effect in postmenopausal women and reduces the incidence of diabetes, which is a significant risk factor for heart attacks. Additionally, micronized progesterone can have a beneficial effect on blood pressure, another contributing factor to heart disease. Unlike oral estrogens and synthetic progestins, transdermal bioidentical estradiol and progesterone do not increase the risk of venous thromboembolism in women.
There is a strong connection between male sexual dysfunction and cardiovascular disease – atherosclerosis, hypertension, elevated cholesterol and established cardiovascular disease often go hand in hand with erectile dysfunction, and are greatly influenced by hormonal health. Testosterone replacement therapy has exhibited beneficial cardiovascular effects including improving insulin resistance, increasing exercise tolerance, increasing muscle mass, and contributes to coronary artery vasodilation, suggesting that optimal testosterone levels actually decrease the risk of cardiovascular disease. On the sexual front, testosterone therapy is effective in restoring sexual desire and function and has a 35-40% success rate in reversing erectile dysfunction.
Tying it all together (no pun intended, for fans of the book), balanced hormone levels may not only increase one's interest in and enjoyment of a healthy sex life, but may also contribute to a healthy cardiovascular system enabling greater tolerance for, well… experimentation.
References:
Woods NF, et al. Sexual desire during the menopausal transition and early post-menopause: observations from the Seattle Midlife Women's Health Study. J Women's Health. 2010; 19: 209-18.
Chism LA. Overcoming resistance and barriers to the use of local estrogen therapy for the treatment of vaginal atrophy. Int J Womens Health. 2012; 4: 551-57.
L ø kkegaard E, Andreasen AH, Jacobsen RK, Nielsen LH, Agger C, Lidegaard Ø . Hormone therapy and risk of myocardial infarction:a national register study. Eur Heart J 2008;29:2660 – 8
de Lauzon-Guillain B, Fournier A, Fabre A, e t al . Menopausal hormone therapy and new-onset diabetes in the French Etude Epidemiologique de Femmes de la Mutuelle G é n é rale de l'Education Nationale (E3N) cohort. Diabetologia 2009;52:2092 – 100
Albrecht-BetancAndrogen ourGuay, AT. Testosterone and erectile physiology. Aging Male. 2006; 9: 201-6.t M, et al. replacement in men with hypogonadism and erectile dysfunction . Endocrine. 2004; 23: 143-8.
Oskui P, French W, Herring M, et al. Testosterone and the Cardiovascular System: A Comprehensive Review of the Clinical Literature. J Am Heart Assoc. 2013 Dec; 2(6): e000272.
Conners WP
SR. Erectile dysfunction and comorbid diseases, androgen deficiency, and diminished libido in men. J Am Osteopath Assoc. 2004Fine ; 104: S9-15.
Albrecht-BetancAndrogen ourGuay, AT. Testosterone and erectile physiology. Aging Male. 2006; 9: 201-6.t M, et al. replacement in men with hypogonadism and erectile dysfunction . Endocrine. 2004; 23: 143-8.