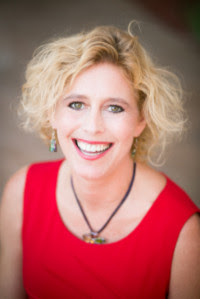 Have you had a skin clinic check up lately?
Do you need to come in and have your previously
treated lesions checked?
Over the past few months, I've been busy with life. I've been working with
Dr. Reese to educate people on this holistic approach to treating skin lesions including the kind that we don't want to have. The one's that have the dreaded "C" word.
So here's what I'm saying.
I've been busy getting things ready for the Skin Clinic event I'm hosting with Dr. Kristine Reese.
Why is this important to you? That's simple.
We're having a skin lesion event where you can find out the real condition of your skin and if you have hidden issues that can come back to bite you later on in life, maybe even sooner than you think.
If you've never attended one of these screenings, met Dr. Reese, asked questions about your own skin, and had her FREE 2 Minute Skin Scan, you're most likely playing with FIRE.
Here's what I mean when I say you are playing with fire.
Cancer of the skin, moles, skin tags, unsightly birthmarks etc… are all something that Dr. Reese can help you with… if you want help.
I attended a skin lesion certification class in Huntington Beach in October and what Dr. T talked about, had all the attendees talking.
Now remember, at this skin lesion screening exam event, there's no obligation to do anything other than to get checked. Period.
There's nothing to buy, you just
have to show up and find out what's going on.
It is the perfect screening for you if you really care about your health and your families skin health.
When you attend you:
-will have your skin examined,
-you'll learn the condition of your skin,
-you will find out if you need something attended too ASAP
-she'll tell you what she thinks the outcome will be in the future
-plus she'll let you know the cost
That's it.
If you do not want treatment, you leave owing NOTHING!
AND on Tuesday, April 19th in Solana Beach from 2:00-7:00 pm
http://doctortevents.com/index.php/skin-clinics-appointments/southern-ca-skin-clinics/04-19-solana-beach-dr-reese
If you have any questions, please do not hesitate to call me at 
760-487-8482
. If you happen to get my voicemail, just leave your name and phone number and if you plan to attend.
I'll return your call within just a few hours, depending on what time you call me. (Just make sure you tell me you want to be at Dr. Reese's Skin Clinic Event.)
I wish you the best, and I'll be staying in touch with you on a more regular basis via email. That way you can ask me questions via email, I can relay clinical questions to Dr. Reese, so she can answer them.
Don't forget: Skin health is paramount. It is your largest organ and it absorbs more than you'll ever imagine. Your skin is a reflection of what's going on inside of you.
Make sure you are at this event. It can change the way you feel, act, and look. It is a game changer.
Sincerely,
Caroline Andrews
Area Coordinator for Ecopolitan
P.S. Don't forget. This 2 Minute Skin Scan by Dr. Reese
is 100% FREE. You can talk to Dr. Reese about further care,
her professional fees, etc.
I've known Dr. Reese for years, and I think you're going to
be very impressed with her bedside manner, and her caring attitude