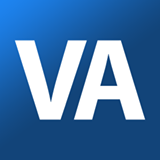 We have an opportunity to influence the VA to make progress in offering non-addictive, non-opioid treatment for veterans suffering from chronic pain.
Please take a moment to send your federal Representative a message urging him or her to sign a letter that will go to VA Secretary Bob McDonald, expressing support for the inclusion of licensed naturopathic doctors (NDs) among the healthcare professionals employed by the agency.
NDs are trained in safe and effective natural approaches to health that emphasize proactive self-care (such as balanced nutrition, sound sleep, and stress reduction).  This approach helps the body to heal itself, and has the effect of reducing or eliminating the need for drugs or surgery.
America's veterans deserve greater access to non-opioid treatment for chronic pain.  Click on the link below and urge your Representative to sign the letter!