Dr. Hadas Hilewitz ND, MS, FABNO
Naturopathic Doctor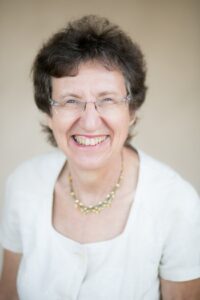 Dr. Hadas Hilewitz returns to LotusRain Naturopathic Clinic – Dr Hilewitz started out her career in the conventional medical field, attaining a Master's degree in Biological Sciences, and then proceeding to work in various fields such as clinical research, non-invasive cardiac testing, and as a supervisor of an endocrinology lab.
Circumstances led Dr. Hilewitz to pursue a degree in Acupuncture, graduating 25 years ago, which she taught and practiced intensively for 10 years. Through learning and integrating the Chinese medicine philosophy, Dr. Hilewitz came to understand healing and the human experience differently, with a deep recognition that we live on all 4 planes of existence – physical, mental, emotional and spiritual and cannot separate the physical from the mind and the body, leading to interconnectedness.
There was a realization that in order to treat the physical body, thoughts, feelings and emotions need to be taken into consideration. This led to integrating mind-body modalities into her practice.
Dr. Hilewitz left her practice of acupuncture and went on to study naturopathic medicine graduating with a Naturopathic Doctor degree from Southwest College of Naturopathic Medicine (SCNM). Her experience covers primary care and supportive care of patients with cancer. Naturopathic medicine added wide dimensions of knowledge and modalities such as botanical medicine, homeopathy, nutrition, hydrotherapy, environmental medicine, IV therapy and counseling.
It is Dr. Hilewitz's strong belief that healing entails a partnership between the doctor and the patient, as it is the patient who with courage and perseverance does the work with the guidance and compassionate support of the doctor. Each treatment plan is different and unique to the individual being treated, catered to the patient's circumstances, developed through careful listening and using the tools available, whether it be physical examination, lab testing or others to develop the optimal treatment plan.
Dr Hilewitz is board certified in naturopathic oncology and is a member of several professional organizations, including the American Association of Naturopathic Physicians (AANP) and Oncology Association of Naturopathic Physicians (OncANP) and PANP.