Recommended Books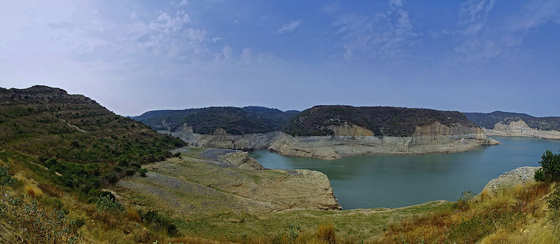 "Time has taken me to the banks of large water body… There's a magic  about water—an enchantment in fact, much like the allure of fire which draws our eyes, imaginations and souls in moments of quiet reflection.  Water's motion is constant. Light plays on its surface the way the  spirit world grazes across our hearts and consciousness." Ishtiaq Ahmed
Knowledge is an integral part of your journey into healing. Below is a list of books that we recommend here at LotusRain Clinic:
An Altar in the World: A Geography of Faith
By Barbara Brown Taylor
Because I love You 
By Max Lucado
Breakthrough: Eight Steps to Wellness
By Suzanne Somers
Bypassing Bypass Surgery: Chelation Therapy: A Non-surgical Treatment for Reversing Arteriosclerosis, Improving Blocked Circulation, and Slowing the Aging Process
By Elmer M. Cranton
Candida Albicans: The Non-Drug Approach to the Treatment of Candida Infection
By Leon Chaitow
Candida Cure
By Ann Boroch
Empower Yourself With Medical Hypnosis
By Dr. Hillel Mazansky
Forest lover Book  
By Susan Freeland
Grain Brain
By David Perlmutter, MD
Healthier Without Wheat: A New Understanding of Wheat Allergies, Celiac Disease, and Non-Celiac Gluten Intolerance
By Stephen Wangen
Herb, Nutrient, and Drug Interactions: Clinical Implications and Therapeutic Strategies, 1e
By Mitchell Bebel Stargrove ND LAc, Jonathan Treasure MA MNIMH RH (AHG) MCPP, Dwight L. McKee MD
Hydrogen Peroxide: Medical Miracle
By William Campbell Douglass II
Journey Into Healing: Awakening the Wisdom Within You
By Deepak Chopra, M.D.
Lean In 
By Sheryl Sandburg
Natural Hormone Replacement For Women Over 45
By John Morgenthaler, Jonathan V. Wright
Natural Medicine, Optimal Wellness: The Patient's Guide to Health and Healing
By Jonathan V. Wright, Alan R., M.D. Gaby
Pain Free 
By Pete Egoscue
The Insomnia Solution 
By Michael Krugman
The Mediterranean Prescription: Meal Plans and Recipes to Help You Stay Slim and Healthy for the Rest of Your Life
From Ballantine Books
The Complete Master Cleanse: A Step-by-Step Guide to Maximizing the Benefits of the Lemonade Diet
By Tom Woloshyn
The Gluten Connection: How Gluten Sensitivity May Be Sabotaging Your Health – And What You Can Do To Take Control Now
By Shari Lieberman
The Grief Recovery Handbook
By John W. James & Russell Friedman
The Integral Vision
By Ken wilber
The Omega Diet: The Lifesaving Nutritional Program Based on the Best of the Mediterranean Diets
By Artemis P. Simopoulos, Jo Robinson
The Plan 
By Lyn-Genet Recitas
What Your Doctor May Not Tell You About Menopause (TM): The Breakthrough Book on Natural Hormone Balance
By John R. Lee, Virginia Hopkins
What Your Doctor May Not Tell You About Premenopause: Balance Your Hormones and Your Life From Thirty to Fifty
By John Lee, Jesse Hanley, Virginia Hopkins
Why Stomach Acid Is Good for You: Natural Relief from Heartburn, Indigestion, Reflux and GERD
By Jonathan Wright
Your Body's Many Cries for Water
By F. Batmanghelidj, M.D.