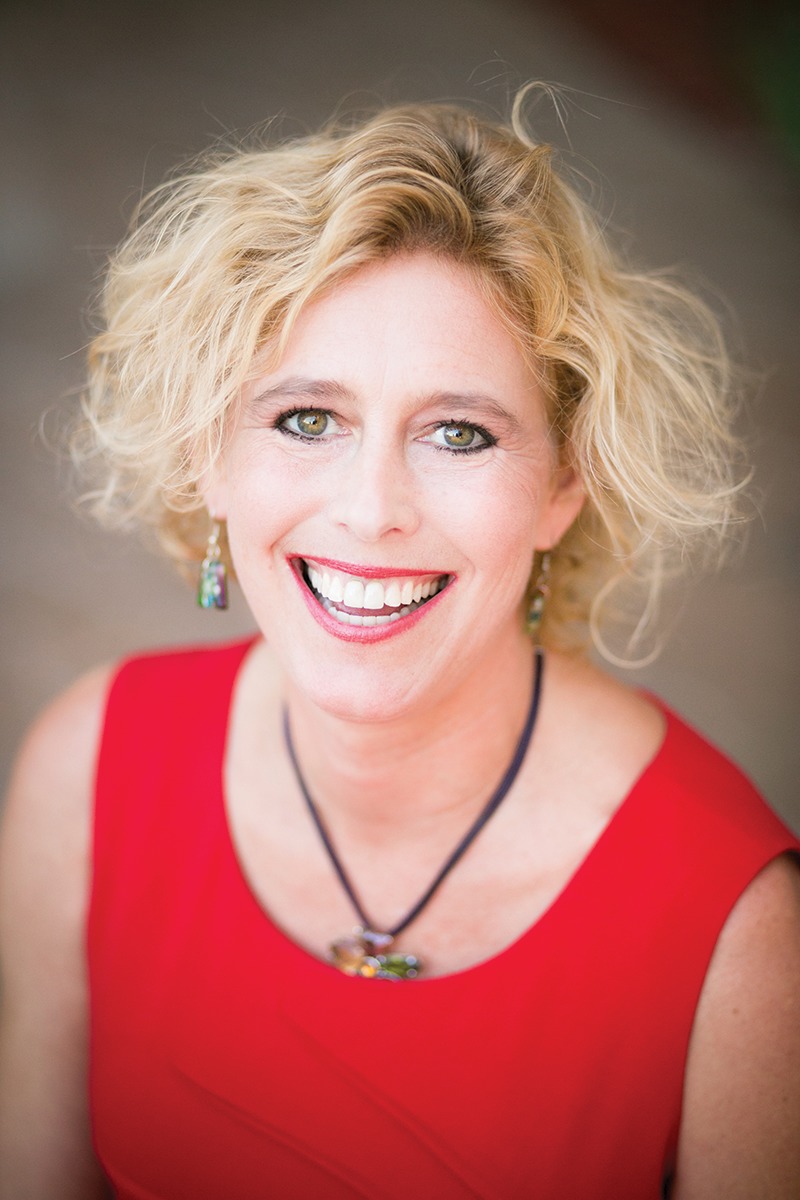 KRISTINE ANN REESE, N.D.
8/24/67 – 2/12/22
The World lost an Angel with the passing of Kristine Ann Reese, founder and operator of LotusRain Naturopathic Clinic in San Diego.
Kristine was born in Coos Bay, Oregon and grew up enjoying all of the beauty of the Pacific Northwest. She was the only child of high school sweethearts George and Sharen Reese. From an early age, Kris was fearless in all respects. An undeniable light shown from within our beloved Kristine that reflected her soul uplifting spirit. Everyone who was around her instantly noticed that light and was drawn to her. That never changed.
Kris was a healing Angel. From an early age she recognized that healing was her calling. Her Grandmother Gerry would take her to see ailing friends where she sparked Kris' lifelong devotion by instructing her in the basics of healing provided by Mother Earth's herbs. Kris understood that her role in the World was to heal. She became fascinated with philosophy, spirituality and Native American traditions. She was brilliant intellectually and rapidly moved through her early education, supplementing the standard school materials with her own explorations of the World's great thinkers. Kris was never content to sit on the sidelines; she was a committed "Doer".
She was baptized into the Baptist Church and also, befitting her Danish heritage, was a member of the local Lutheran Church. She gained great knowledge and assurance from both. She loved the music, camaraderie and support of both churches. At the same time, she became keenly interested in the native cultures that surrounded her in Southwest Oregon. Kris was attuned to the underlying spirituality of these different religions, and was not distracted by their different traditions. As she did later in her professional practice, she took the best parts of all of them and wove them into her own unique religious and spiritual discipline and into the very fabric of her life.
Her greatest loves were adventuring in the outdoors and getting lost in music. She was a fearless rock climber, white-water kayaker, motorcycle rider, big mountain skier and long-haul backpacker. She loved music and was an incredibly gifted dancer, the music moved through her in beautiful harmonic motion. She became the music. To see her dance was to be mesmerized and enchanted. Her "mission" at any musical event was to hypnotize and energize the crowd to get everybody up dancing. She was phenomenal at making that happen.
Shortly after graduating from Evergreen State College, Kris began work as a counselor for delinquent youths in the Washington State penal system. There, she dealt with juvenile offenders in custody for serious crimes, including murder. She won the respect and attention of these juveniles and later was proud to say that she had a zero percent recidivism in her students.
Kris was then inspired to cast her net wider yet and she made London, England her new home. Kris used it as a base for touring Europe, both alone and with her parents. Newly based in Europe, it was time to explore and create new adventures. She loved telling the story of the night she was in a club in London when Eric Clapton stood up and played with Mark Knopler in an impromptu concert. Kris was born in the "Summer of Love" and she was truly a spiritual child of that era.
It was during that time that Kris received a calling from God to become a truly dedicated healer. She would sometimes later question why she was the one to get that message but she knew to the bottom of her soul that she had been called. This calling led her to attend Bastyr University in Washington State where she earned her doctorate in naturopathic medicine. Kris was an exceptionally gifted student who readily absorbed these teachings, applying herself to learn the healing skills she would use so lovingly in the years to follow.
Kris evolved from simply enjoying life to truly wanting to serve others; specifically to heal them. She volunteered to go to Kenya, alone, and treat orphans whose parents had died from the AIDS epidemic. She served as the doctor for an impoverished village, where the residents reverently referred to as "Daktari", meaning doctor in their language. In an atmosphere of incredible personal danger, she was a source of light and healing for children who had lost everything and were without hope. It was there that Kris first became involved with Rotary, which provided supplies and support for her efforts. It was a lifelong involvement. Kris embodied Rotary's mission of "Service Above Self".
After practicing what she always called her "joy medicine" in Santa Fe, New Mexico for a time, she moved to her dream location, San Diego, where she joined the Old Mission Rotary Club. She participated in the Club's many service projects, including the Thousand Smiles project in Ensenada, devoted to providing pediatric oral surgery for poor children in Mexico suffering from cleft palates and similar maladies.
Here in San Diego, Kris founded her medical clinic, LotusRain Naturopathic Clinic, where she pursued her passion for healing with organic and natural methods. She started with a single small office in Bankers Hill but once she began healing, word of her skills and caring rapidly spread. Soon, she needed to hire more help and eventually moved her clinic to larger quarters in Clairemont Mesa. All of her patients (more than 1200) absolutely adored her. She was most proud of her "Cancer Conquerors", those who had been diagnosed with Stage 4 cancers and who she successfully treated so that their lives and health were prolonged much further than traditional medicine offered them. Her clinic LotusRain remains open to serve the needs of those who seek a natural, holistic path to health and well-being. The doctors and staff that Kris trained are devoted to carrying forward her legacy of naturopathic healing.
Kris met her husband Greg at a Rotary party. It was love at first sight. Greg proposed to her at the Seven Sacred Pools in Hana, Hawaii. They were married in Tahiti in a beautiful native ceremony and then again in Carlsbad, California in a traditional church service. They created and shared a beautiful home in Carlsbad and Kris became active with Greg's Rotary Club in Encinitas. They traveled many places in the World and in the United States. They loved riding on Greg's Harley; Kris was his "Harley Dancer". They glided together through the sinuous curves of the road, in harmony with each other and the beauty surrounding them. They had many adventures on the Harley, including touring Utah and cruising the Coast Highway to Big Sur. Their life was full of beauty, love and dancing together. They enjoyed jet skiing, kayaking, bicycling, trips to Oregon, Jeep touring and hiking in the Southern California mountains. They were "twin flames" and knew it; right from the start.
For all who knew her, Kris was always the "brightest light in every room". You could not be in her presence and fail to realize how incredibly special she was. The light within her shone dazzlingly through her being. If you were lucky enough to encounter it, it changed you forever. She can never be replaced and she will never be forgotten.
Kris was preceded in death by her beloved mother Sharen. She is survived by her loving father George and her adoring husband Greg Day.
There will be a Celebration of Kris's amazing life on April 2, 2022 at 3:00 p.m.
The Celebration will be held at Christ Presbyterian Church where Kris and Greg were married. The Church is located at 7807 Centella St., Carlsbad, CA 92009
To watch the Celebration of Life online live or recorded go to: Christ Presbyterian Church and click "Watch Worship" on the home page. If live, you will be connected to the service streaming on YouTube.  If watching the recorded version, click "Videos" on the YouTube page, and then page down for the Celebration of Life for Kristine Reese listed by date.
If you wish to honor her memory, or further her life's goal of healing, a scholarship fund has been set up at Bastyr University, designed to identify and assist young healers who are pursuing the path that Kris blazed so lovingly and beautifully.
You can donate in her name at: Bastyr University – Once on the page, click on "Project Designation" and in the drop down menu, you'll see:
Dr. Kristine Reese Memorial Fund.
As Kris loved to say: "Blessings and Have a Light Filled Day"